Editorial note: This is the eighteenth in our series of electronic interviews with candidates in contested primaries at both the Statewide level and throughout Harris County. We have sent eight open-ended questions to each of the candidates. The following are verbatim copies of the questions sent out and the answers received.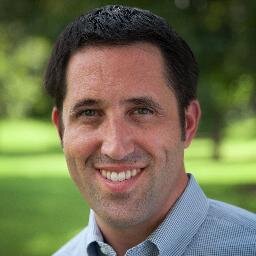 Glenn Hegar, State Senator and candidate in the Republican primary for Comptroller
Texpatriate: What is your name?
GH: Glenn Hegar
T: What office are you running for?
GH: Texas Comptroller
T: What is your profession/occupation?
GH: Small business owner
T: In just a few words, what does the office you are running for do and what are its responsibilities?
GH: The Comptroller is the chief financial officer for the state of Texas (acting as tax collector, accountant, revenue estimator, and treasurer for all of state government).
T: If you are running against an incumbent (primary or general), do you think the incumbent has failed? If so, why specifically?
GH: The current Comptroller, Susan Combs, is retiring and has endorsed me in this race.
T: What would be your three biggest priorities if elected?
GH: a.      Biggest concern I have is how slowly the agency responds to businesses that have tax issues and problems. I do not want any dark clouds hanging over businesses who have questions regarding the tax code. We mus have faster response times so that businesses receive quick answers from the agency when dealing with tax dispute issues.
b.      I think the agency is too large in size and needs to be streamlined and made much more efficient. I have a proven record of doing this as Chairman of the Sunset Commission and will take that experience with me to the Comptroller's office.
c.       I plan to play more of a role in the legislative process so that we can reform spending, reduce debt, and limit the size of government.
T: What distinguishes you from your opponent(s)?
GH: Why should people specifically vote for you? First, I have served on both the House Appropriations Committee and the Senate Finance Committee. The Comptroller serves as the state's Chief Financial Officer, so it is absolutely critical that he or she has a fundamental understanding of how the entire budget process works. Additionally, during the 83rd legislative session, I served as the Chairman of the Subcommittee on Fiscal Matters, which was charged with reviewing all state and local revenue matters. I am proud to say that the analysis done by this committee resulted in about $1 billion in tax cuts for Texas taxpayers and businesses. Finally, I previously served as Chairman of the Sunset Advisory Commission. As chairman, my sole duty was to identify and eliminate waste, duplication, and inefficiency in government agencies. I will take my sunset review experience to improve the day-to-day operations and efficiency of the Comptroller's office. Experience in these areas would help a Comptroller in reforming our state government. I am confident that Texas voters will thoughtfully review each of the candidate's records in this race. I feel my record in the legislature reflects first that I am grounded in my conservative principles, and second that I have the necessary skills, experience, and leadership to actually get things done.
T: What is the most important thing you have learned thus far in the campaign?
GH: That Texas is a very large and diverse place full of incredibly hardworking people that are tired of a government that is too large and plays too big of a role in their daily lives.